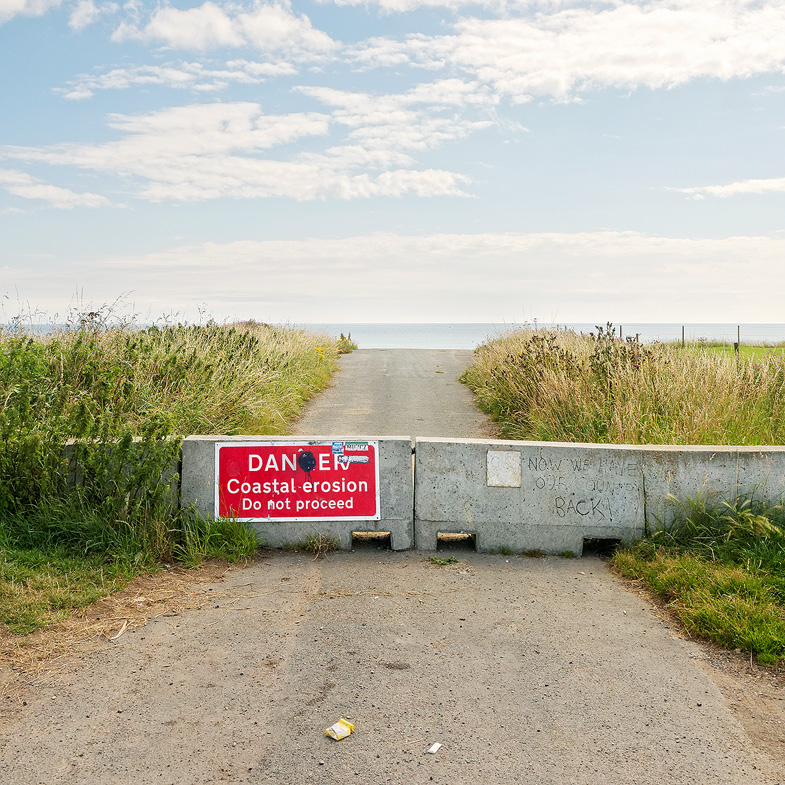 "Now we have our country back"
The Holderness coastline in Yorkshire's East Riding is one of the most vulnerable coastlines in Europe, retreating on average between one and two metres a year, although in exceptional weather conditions up to ten metres of cliff face have been known to disappear overnight. Whether a particular stretch of coastline is protected or not depends on the economic value of the land. Thus, areas which contain cheap housing and caravans which are sparsely distributed remain unprotected. This regime is known as "managed retreat". To live on this coast, even in those protected areas, must require a degree of defiance and fatalism that would be hard for most of us to imagine.
This is also a part of the country which voted strongly in favour of leaving the European Union in last year's bitterly contested referendum debate. The title, "Now we have our country back", refers to the hoped-for final outcome of the winners' campaign, to a particular graffiti celebrating this success and to the clear irony encapsulated by this graffiti written on a protective concrete block placed across a road which can be seen, in the middle distance, to be gradually slipping into the North Sea.
— Adam Dunning, Chesterfield, England