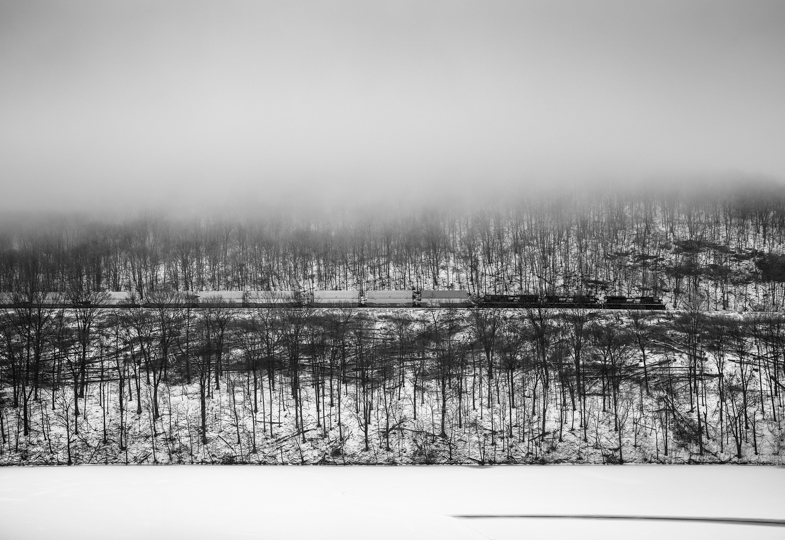 The Pennsylvania Railroad was one of the most storied institutions in American history, operating the largest railroad in the US for over a century. The PRR, as it was known, developed infrastructure, engineering standards and traffic systems that still carry trains today on a system that evolved continually through its long history.
Following its 1968 collapse, the physical face of the PRR network has changed considerably. This once unified system has been carved by various successors into separate if interdependent, corridors for freight and passenger operations across the Mid Atlantic. Though gone nearly half a century, its remains provide visual clues of how the "Standard Railroad of the World" operated, and its contributions to the American way of life.
Inspired by the work of William H. Rau, commissioned in the 1890's to document and promote the Pennsylvania Railroad and its destinations, the From the Main Line project is a contemporary exploration of the landscape the PRR shaped. It examines both the inhabited landscape developed along the railroad while celebrating the engineering marvel of the Road itself, first undertaken over 150 years ago.
Photographs provide two distinct views by contextualizing the railroad within the landscape while also simulating the experience of the passenger, as if from a railcar window. The story of how the PRR shaped the development of the United States is told by illustrat­ing its transitioning landscape, uncovering its hidden layers of growth, by following the decline and rebirth of small towns, industrial areas and city terminals whose fortunes once depended solely on those of this singular, once-mighty transportation system.
— Michael Froio, Williamstown, New Jersey, USA