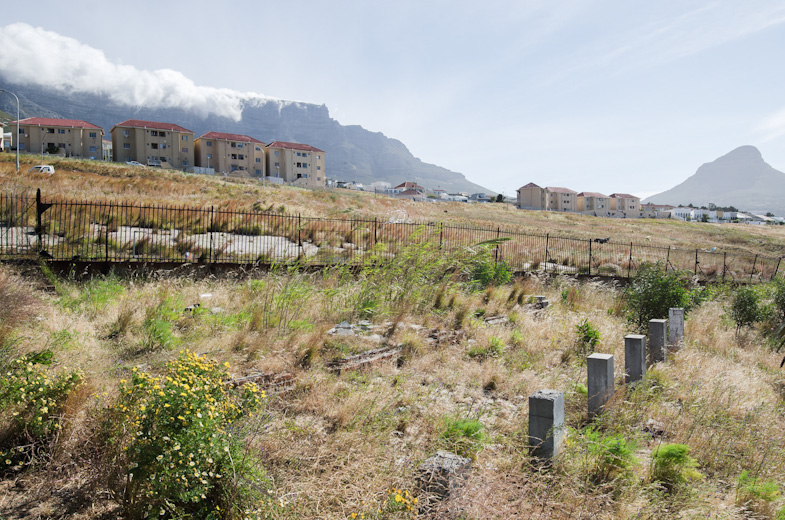 "Alas poor District Six! They are planning your downfall. They wish to make an end to the live throbbing area. They are making Darling Street a dagger pointed straight at your heart. What will I find if, in another life, I revisit the old district?" — The Torch (newspaper), 1940
What is in a landscape? Is it built up by memories as well as by rock and soil? Is it a record of society's values and ideals etched into the land? Can the land mirror the ghosts and scars of history or can harsh trauma sever the bond between the land and its history?
The forced removals of and destruction of District Six has been called "South Africa's Hiroshima" because of the effectiveness that such a recognizable entity with a distinct identity and sense of place could be so conclusively removed. Today, much of the land still lies barren.
Set aside to become the District Six Memorial Park, the land has been ignored, allowing the grass and wild fennel to grow wild and a community of otherwise homeless people to move into the area and make it their home.
Signs of Life examines this barren land and the traces left behind by the historic community while showing that the land, despite being forgotten, is actually full of life. This allows the work to question the role of memorials, to ask how present is our history and finally to ask what role land itself can play in understanding our both our past and present?
— Jon Riordan, Cape Town, South Africa