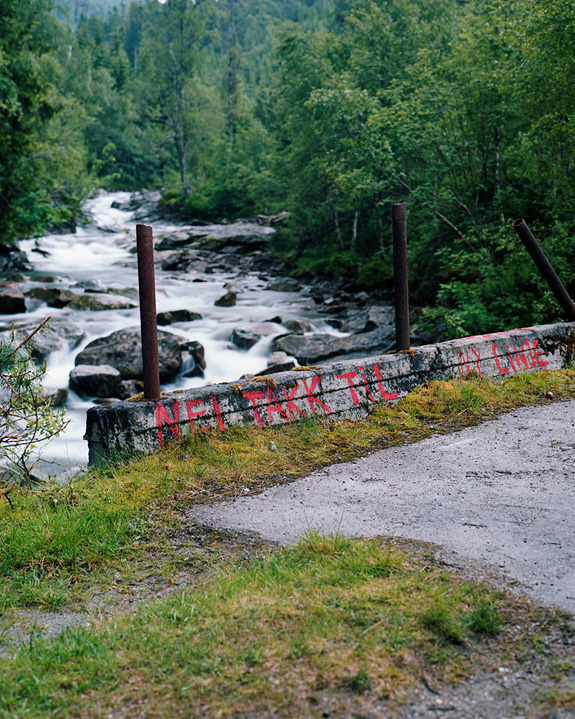 Hardanger is a geographic area in the Norwegian west. The fjords of the west are a UNESCO World Heritage site, and the Hardangerfjord is the third-largest in the world. The awesome beauty and the arch-typical Norwegianness of the region has made sure it's been depicted more often than any other part of romanticist Norway.
Today, Hardanger is being destroyed by unrestrained capitalism and nebulous political forces. Under the guise of securing the power supply of Norway's second largest city, Bergen, the government — through the state-owned company Statnett — has powered through the decision to build a new power line cutting through the unique landscape. In reality, the line is being built to provide the oil rigs in the North Sea with electrical power. This in turn enables Norway to shift a large part of its C02 emissions onto other European countries.
I started photographing the area in the summer of 2011, before most of the construction work had begun. A few weeks ago I returned to join the activists in their last act of civil disobedience. "This will never be forgiven," said one of the banners. The line will soon be finished, but I will return.
— Erik Sæter Jørgensen, Stavanger, Norway