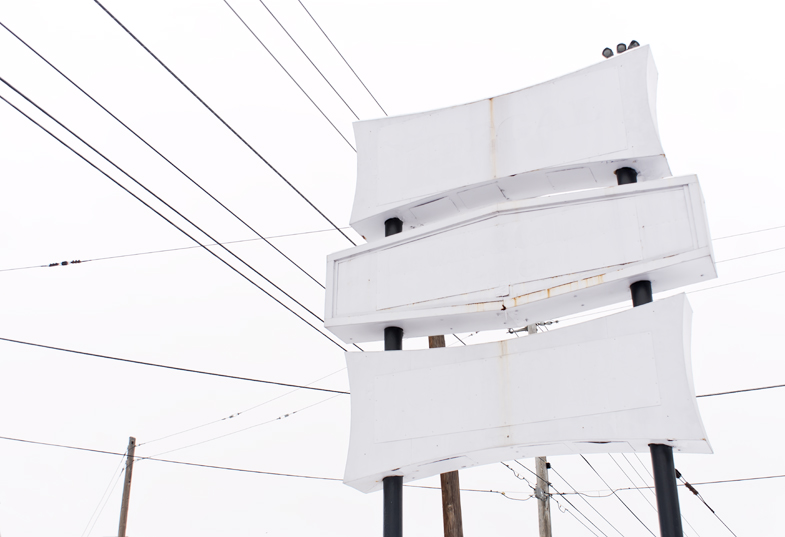 Signs seem inescapable in our consumer-focused society. Signs are erected and sometimes forgotten until the next business takes over the location, or just left in place to decay.
As signs are being installed, demolished or left to decay the landscape is continually being transformed. There are many moments showing the visual change in between the different states of a sign that show the passing of time. Within all the changes a sign goes through the relationship it has to the landscape and its other natural surroundings changes with it. There is also an element of the human influence on the changing in the landscape which is juxtapose to the surrounding natural environment that changes naturally through the passing of time.
In a state of decay signs are no longer effective as forms of advertisement but the influence on the landscape is still visible through the shapes and forms of what remains.
— Brandon Dunning, North Attleboro, Massachusetts