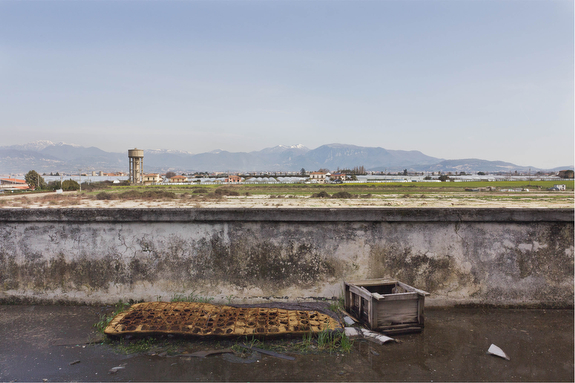 I am attracted to places of everyday living: normal places, seen (or rather not seen ) — just passing through. Places that leave no trace on the retina of people, as if they were invisible.
I love walking along suburban streets or in industrial areas, laying my eyes on the abandoned factories. The mind relaxes and thinks freely. Watching all this from the viewfinder of the camera brings to life timeless places, denounces the deterioration from the "land without men," the remoteness of the institutions, the grip of a crisis incomprehensible — how painful and cynical.
My research is about beauty. I like to photograph the city, looking for a symbiosis between me and the loneliness of spaces I do not know.
— Gaetano Paraggio, Bellizzi, Salerno, Italy