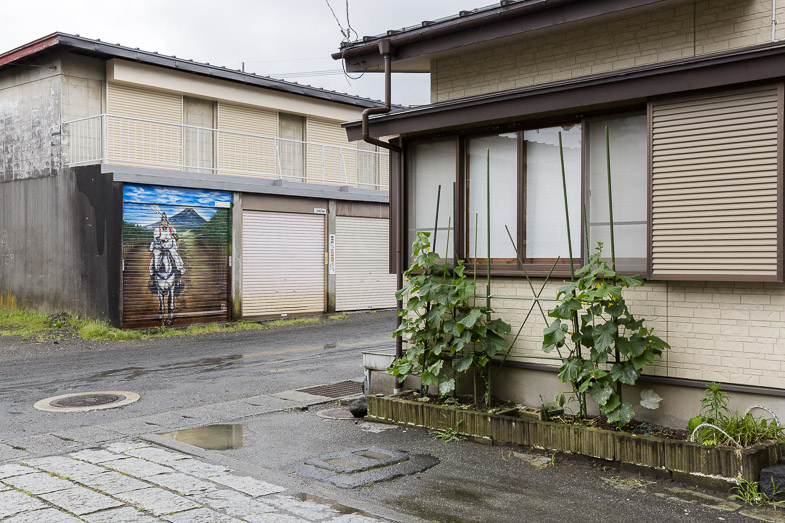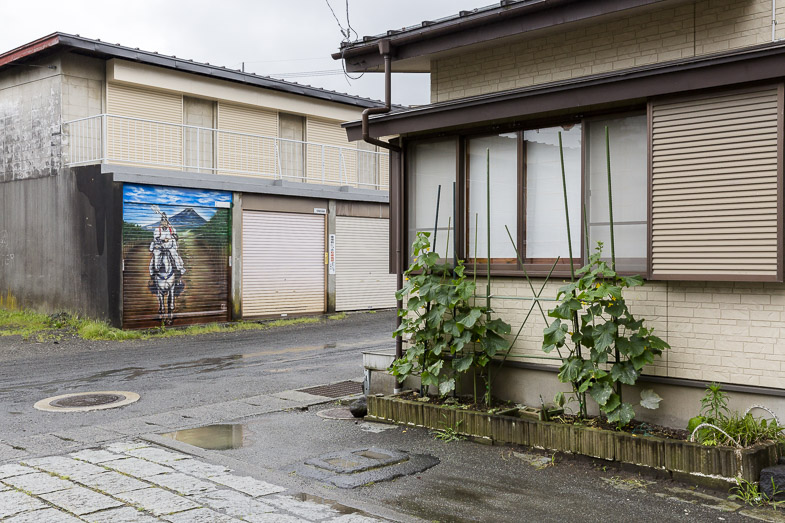 Fujiyoshida
The day before climbing Mount Fuji, I stayed in Fujiyoshida, a few miles from the mythical mountain. Of course, the Japanese town is far from prestigious, but its apparent beauty is precisely what attracts and interests me. Moreover, as I discover it, and as I delve into its nooks and crannies, its contrasts appear to me and captivate me.
It's raining. The streets of Fujiyoshida are deserted as if the city had been abandoned. But housing, crossroads, dead ends, parking lots speak for the absent population.
A scene painted on a garage door evokes the history of Japan and the patriotic sentiment of its owner. Household and computer equipment thrown away speaks of technology and Japanese capitalism. It suggests a hasty departure, an impression which is underlined by the wild vegetation seen in a parking lot or a cramped no-man's land, old posters plastered on a dilapidated wall.
But ruin, decline, exile even, are merely an appearance, an illusion quickly swept away. In fact, the tidy habitat and open shutters evoke life like the gleaming cars, flowerbeds, advertising signs or that of a bar…
My journey through Fujiyoshida is formally punctuated by right angle shots and blind spots, which precede the discovery of new spaces.
— Hubert Michel, Paris