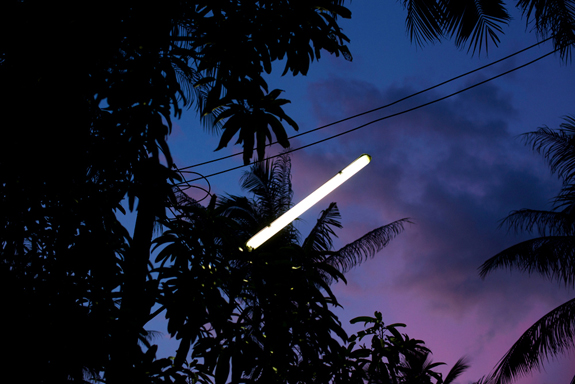 Land of Smiles is a quiet, surreal exploration of Thailand's everyday architecture and landscapes.
I have spent a considerable amount of time in Thailand over the past five or so years (my wife is from Bangkok). Still, I remain an outsider and am fascinated by many aspects of the landscape that most Thais would never think twice about. The images featured here focus on the accidentally sculptural fluorescent bulb streetlights and nightscapes of rural Thailand.  
Land of Smiles takes you on a walking tour in a dream-state. This is Thailand as few people will ever see it (especially in light of the political turmoil and chaos of the past decade).
— Chris Mottalini, Brooklyn, New York, USA