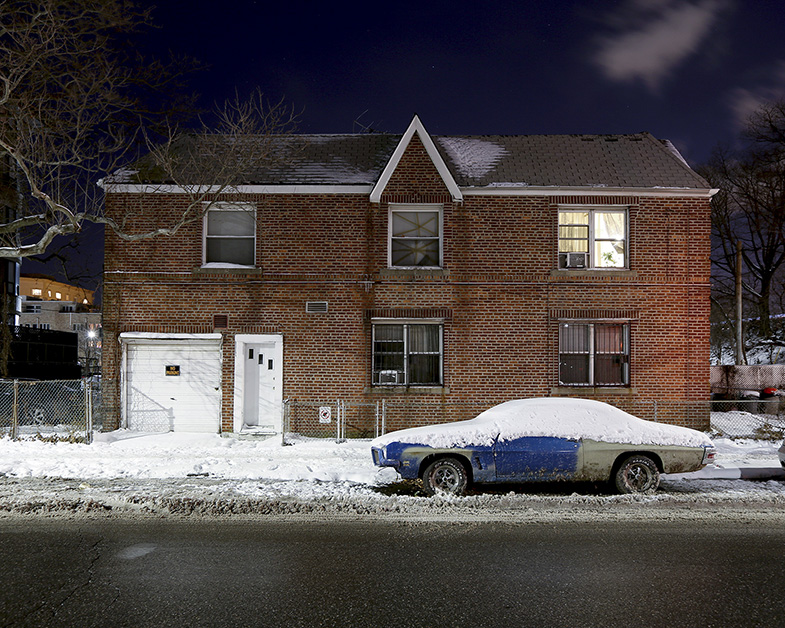 Not far away from New York City's glamorous lifestyle, sights and attractions lies a world of unequal growth. A world characterized by a monotonous recurrence of old (not cost-effective for refurbishment) houses, lack of chances for amusement and entertainment, much higher poverty rates and an overall feeling that everything that ruins the City's glaring image has been exiled there to stay hidden. 
NYC is well known for the idealized nickname "the city that never sleeps." I chose to make these photographs during nighttime to question this nickname in neighborhoods minutes away from the city's famous downtown.
I chose neighborhoods like Williamsburg, the Bronx, Borough/Sunset Park, Brighton Beach and Coney Island among others, where the antithesis with the glitz, the growth and the continuous expansion of the City's Central Business Districts is more than obvious.
— Pavlos Stamatiades, Athens, Greece