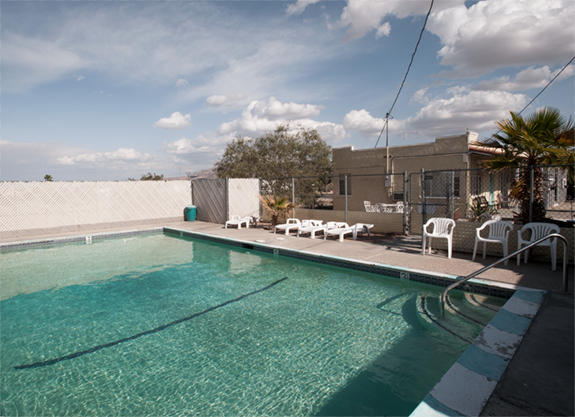 I have been a fine art photographer for most of my adult life. For me, camerawork is like a meditation. It is how I organize and understand reality. It is a moment of poetry, without the constraints of language. There is an instant when the barrier between the observed and the observer, between inside and outside, disappears. At that threshold, there is absolute continuity. If a day goes by without at least one such moment of clarity and coherence, I feel I have missed something essential to my wellbeing.
Those of us who create landscape images, as well as those who enjoy looking at them, are all burdened to an extent by the historical, cultural and aesthetic norms the genre has evolved since the beginning of photography. Our view of landscape is inextricably bound to notions of "frontier" and "wilderness" that obtain from the geological surveys of the West in the 19th century, as well as to the panoramic vistas of more modern conservationist practitioners such as Ansel Adams. Such imagery, though "true," and indeed beautiful, does not really exist, and at which subjects very few of us have ever looked.
We are surrounded by landscapes, both natural and constructed. We tend to block out those aspects of our living landscape that are merely utilitarian or vacant. But I have been, and continue to be, interested in just such places and in the constructed landscape more generally. My field of activity is the western USA. I am compelled by the sweeping emptiness of the west, punctuated here and there by suburban expansion, as well as the remnants of failed efforts to colonize. There is at work a very personal element of memory at work. There is a sense of passing — of time, of identity, of meaning. I enjoy looking at the overlooked. I am inevitably drawn to the places that are manifestly not "picturesque" as these places resonate with memory and loss.
— Randal Barbera, Colorado Springs, Colorado, USA