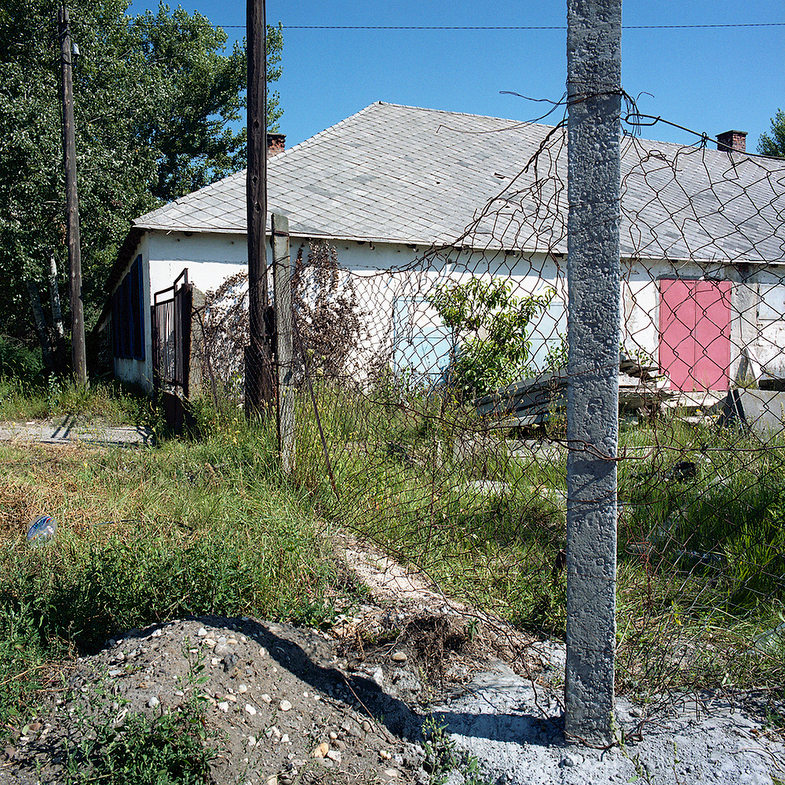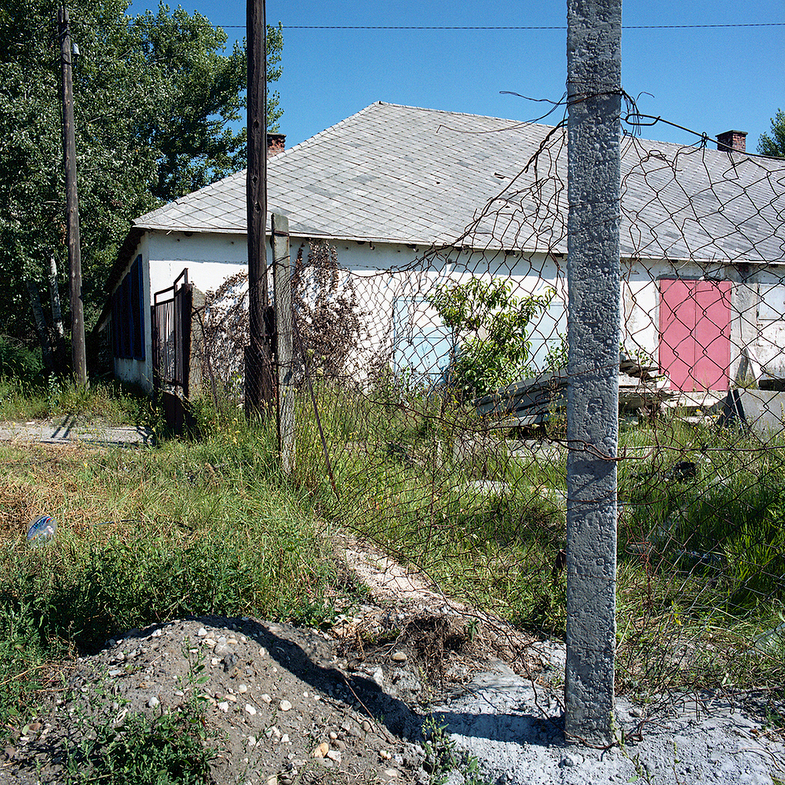 Bánhida as a Hungarian village was first mentioned in charters in 1288. Bánhida had a rich history during the next centuries. In 1947 it had been united with three other mining villages: Alsógalla, Felsőgalla and Tatabánya — under the name of Tatabánya. And so it became a part of a town, losing its autonomy.
In this series, called Houses, Smalltown, I'm mainly dealing with the marks of human presence in Bánhida, a kind of topographical research for ever-changing scenes of the town.
These scenes may not seem to be aesthetically pleasing in a common sense. They are unavoidable parts of our man-altered environment and include a lot of things that most people don't even like to look at: poles, ramshackle fences, traffic signs, concrete, dirt road, sometimes uncultivated plants etc., — which I find really interesting and exciting.
I try to find a new balance, context and interpretation of these environmental elements.
— Katalin Vágó-Lévai, Tatabánya, Hungary