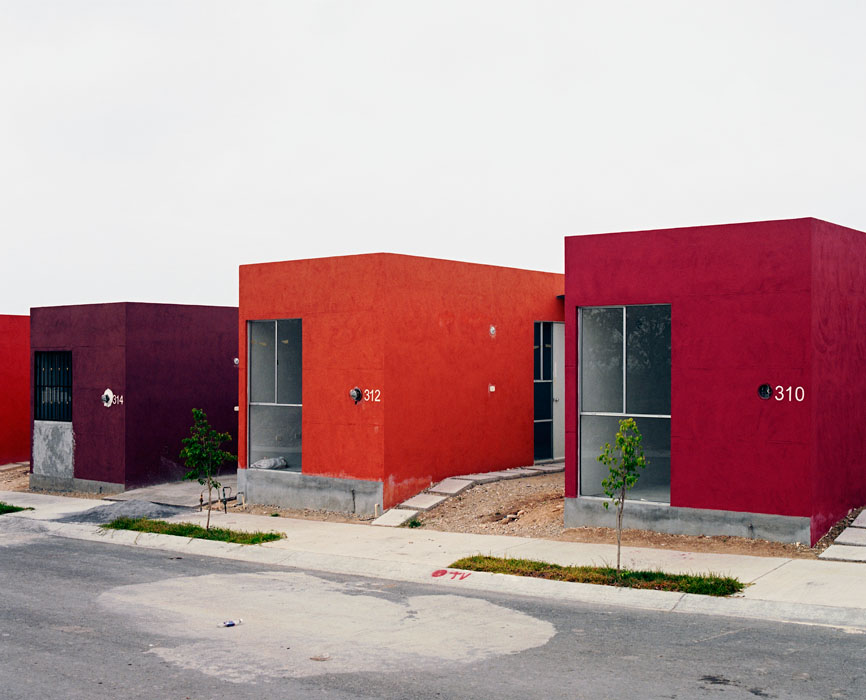 Photographer Alejandro Cartagena has taken the theme of suburban sprawl to a new level of visualization and power in a body of work entitled Suburbia Mexicana: Cause and Effect.  Shot over a period of three years in his hometown of Monterrey, Mexico, the series focuses on disruption to the landscape, both physical and social, that has occurred as a result of overbuilding.
Since 2001, the city has been transformed due to contradicting policies that have allowed developers to build more than 300,000 new houses in the metropolitan region.  Cartagena has recorded these monumental changes, with a vision that both heroic and poignant.
In a race to put up cheap housing fast, the landscape has been urbanized before plans for efficient roadways, recreational parks and public transportation can be realized.  As well as capturing the relentless march of uniform structures across an arid landscape, Cartagena has also explored the hardships faced by the new inhabitants of what can truly be described as the new dystopia.
— Peggy Roalf