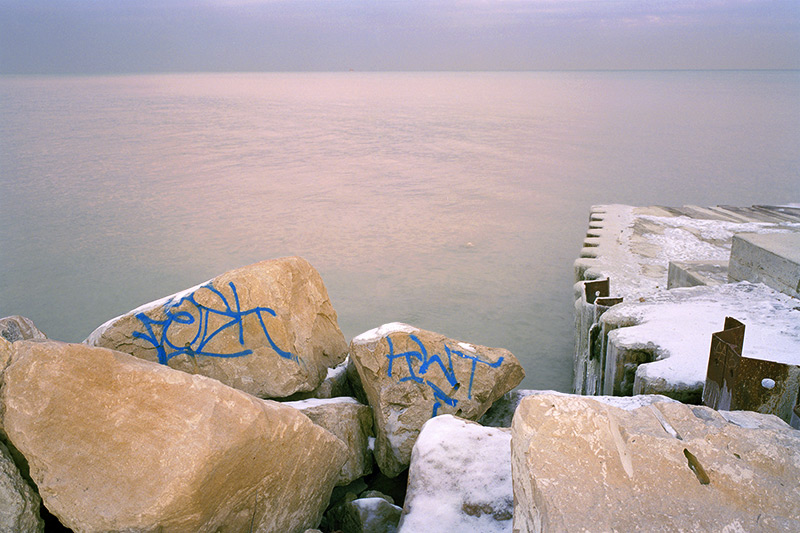 For those who live in the city of Chicago, the parks provide the only semblance of nature that is easily accessible. I began photographing with the intent of describing the parks as a landscape. Later, I began to consider this question: "Can the city parks yield the same meaning, as say, Walden Pond did for Henry David Thoreau?"
My final conclusion is that though the parks are still quite urban, in both the landscape and the psychological experience of the person visiting them, they play an integral and important part in the lives of city dwellers.
Thoreau says that "in wildness is the salvation of the world." My photographs provide a framework, but I want to leave it up to the viewer to decide if this "salvation" is possible within the concrete confines of the city.
— Bill Guy