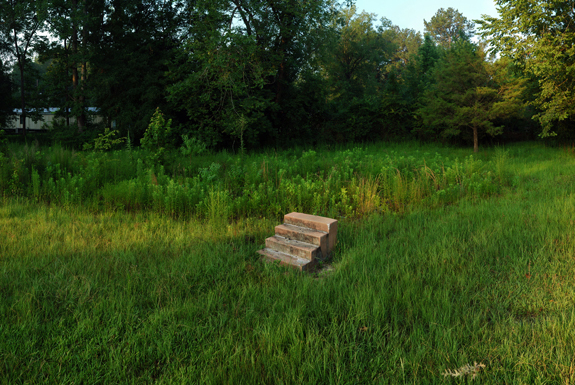 Our conception of wilderness, and its history, may seem, at first read beyond the purview of social constructs. We take nature and wilderness to be absolute givens, the opposite of society and civilization, existing out there beyond the many systems and constructs we've become hyper-aware of through post-modern philosophy. On the contrary, our relationship to, and definition of nature isn't natural. Rather, it is the product of centuries of institutional influence. 
Early Christian texts often used wilderness as a metaphor for evil. Through generations of translation what was originally a word for deserts (the Hebrew Midbar – a place without speech) became replaced by a word that suggests forests (Wildeorness – where the wild deer live). This slippage of language, coupled with the transformation of the psychological into the physical spelt the doom of many a sylvan ecosystem.
In the American South the mythology of pastoral place is still the predominate model, imbued with a palpably biblical flair. These photographs emanate from charged spaces, scenes of collisions – where wilderness is flowing back, where historical metaphors interface with economic realities, and where the paradoxes of our relationship to nature are ultimately exposed.
— Jimmy Fike, Phoenix, Arizona, USA