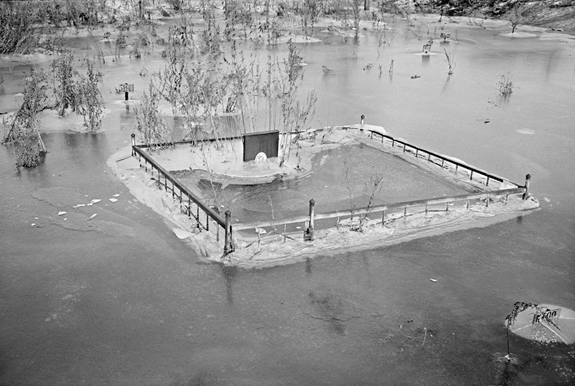 The idea of my project Documents of Nature is to create a series of photographs that reflect peculiarities of modern Russian landscape and nature transformations made by man. This idea then develops into visual reflections on a new era in the redivision of human habitat in Russia.  
 
Most of the photographs in this project I made while walking through large Russian territories around Moscow and other big cities. Working on this project I've studied my object by walking and reopened the place I live in, and therefore society and man.
 
In the Russian language there are no correct words for the notions of "landscape," "landschaft," and "paysage." In Russian the closest meaning for them rests with the word "mestnost" (local area) in its poetical, philosophical and cultural meaning.
 
Looking at the modern Russian landscape I'm thinking about landscape that has been changed by man, land changes, and its gradual transformation into the absurdity of consuming boom. I'm also thinking about fragility and the purity of nature that is still preserved near huge trading centers and big cities.
— Valeri Nistratov, Moscow, Russia