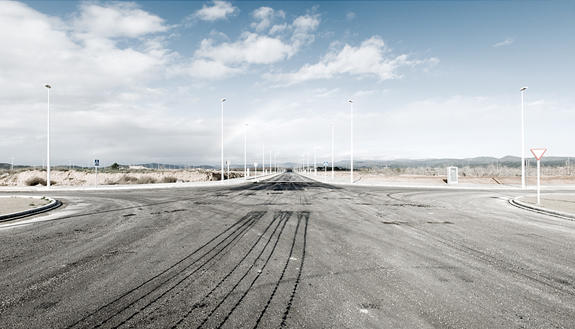 Casinos is a small village 38 km from the city of Valencia, Spain. There, the typical handmade nougat and almonds have been marketed over decades on the main road which goes through the village. Probably no one went to Casinos, but all of us went through it.
Nowadays, there is a modern and secure road which bypasses the town and eases the access to planned industrial and residential areas. These images document the beginning of the urbanization process in one of these future industrial areas near Casinos.
This project reflects how changes in the landscape can influence the collective imagination by altering our memories.
— Juan Margolles, Valencia, Spain & Berlin, Germany