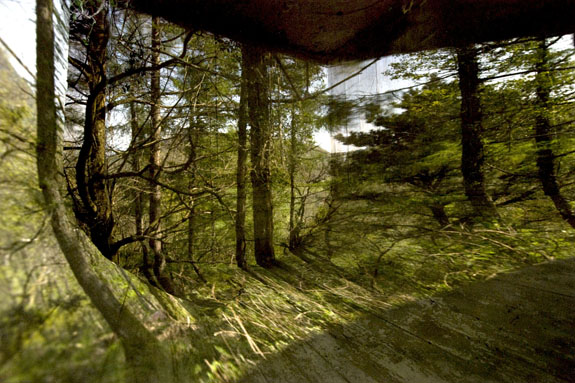 There are thousands and thousands of concrete bunkers scattered throughout the European geography. After more than 60 years, these obsolete bunkers have been gradually assimilated back into the landscape. But still they remain, half-hidden betwixt the valleys and peaks, vigilant, silent witnesses to a dramatic moment in contemporary history.
The bunker is a war construction designed to look, watch and shoot. From the small windows one can capture a specific part of the landscape, honing the visual angle into a target range. Behind the special location of these settlements, which create a complex spider web spanning across the territory, there is an implicit desire to take over the landscape.
Adapting these assumptions to photographic thinking, this project aims to reuse the bunkers with an artistic purpose: to steal their military connotations and transform them into landscape observatories from where the target is "fired upon."
Pinhole technique has been used to convert bunkers into large concrete cameras and take pictures of the landscapes that were and are target of the bunkers. Thus I intend to carry out both intellectual and aesthetic reappropriation of the landscape.
— Asier Gogortza, Bera, Basque Countries