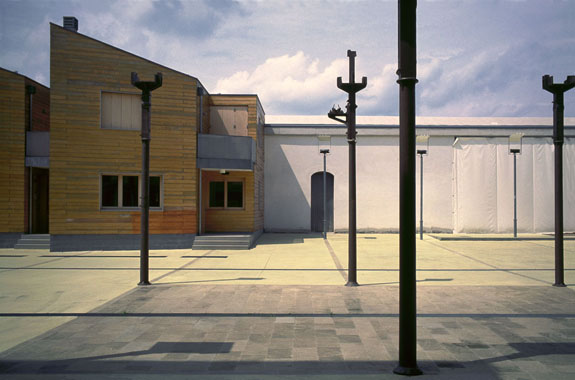 I've got an idea, a well-defined project. I've got really clear instruments and subject to use. A rigorous realization to perform with great care.
 
I always research essentiality, structures dedicated to man but without men. Man as designer, his presence as a designer, as a user. You can capture light, often shadows, geometric and abstract shapes and all the contrapositions.
 
I hope to lead my audience through an unreal and abstract world, where the border between reality and vision is very fleeting. Skylight, out of jails, imagination.
 
Cities and factories are closing us in confined spaces. Even though I've got no solution, I'd like to decide to stay or run away, to be a prisoner or free, to go to the countryside, to the mountains, to the sea, to open spaces with cleaner hair.
— Andrea Tonellotto, Piazzola sul Brenta, Italy