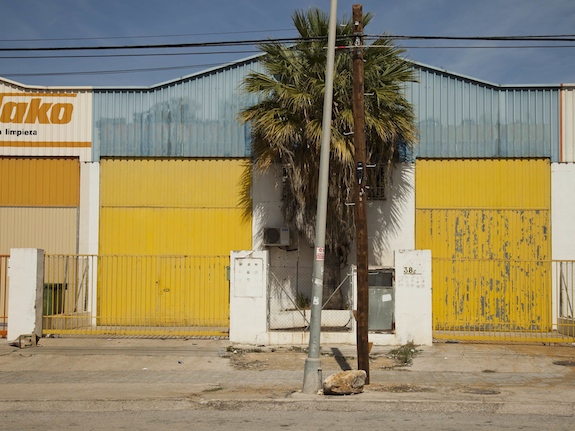 I always work from an intimate perspective.
The industrial areas are a constant in my walks, especially after working hours. I also explore winter resort areas and abandoned fields. I'm interested in the disappearance of the functionality of the site, and the appearance of its genuine essence, the ancestor of the territory that not so long ago was wild.
In my photographs I try to capture this transformation and the resulting entropic energy.
This project, Around the Factory, shows the inhospitable nature of our industrial areas and the failure of urbanized industrial society. The project also questions the status and depressing aesthetics of these areas where man goes daily to his job.
We can see from the photographs that there are plants: unemployed, hopeless, maintained by the system or function in a representative of the company, or demonstrate against their environment. Ironically, in the photos appear plants as allegory and representation of the roles of human beings in these — our areas of work.
— Kalo Vicent, Valencia, Spain