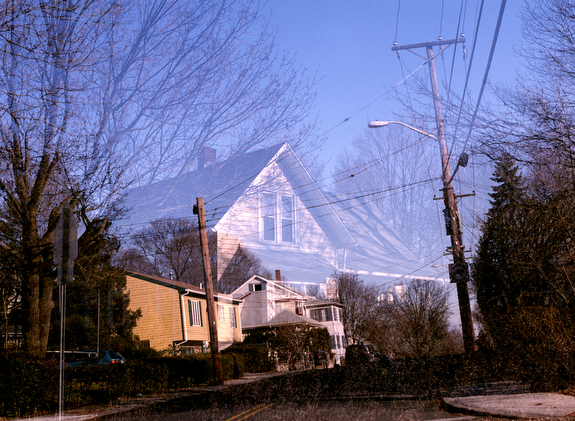 A Sense of Place speaks to our hopes, dreams and sense of identity based on place. The childhood landscape generally is thought to produce a primal landscape that one completely identifies with — thus comparing further ideas of place in one's future. When we are young we attach ourselves and become emotionally involved in these spaces. Places take on personality and identity. Memories get locked into these places even though they are of a different time.
In the series Sense of Place, I focus on the spaces from my childhood. I photograph them as I try to remember a different time and place. I explore that sense of identity and coming-of-age within a particular landscape. I look for the emotions in the landscape and explore how these spaces have become almost stuck in their own past.
The landscapes portray the inner landscape of place in society: old mills, churches, empty fields and forgotten landfills elicit an imaginary space of isolation and lost dreams.
I focus on the landscape of place or hidden spaces, the spaces where one may wander or hide without organized identity or to escape an unwanted reality.
I also juxtapose a few places that have no identity. These organized spaces without emotional resonance such as banks, cineplexes and a mall are reminders of a contemporary lifestyle devoid of personality to identify with.
Mikhael Antone, Fort Wayne, Indiana, USA