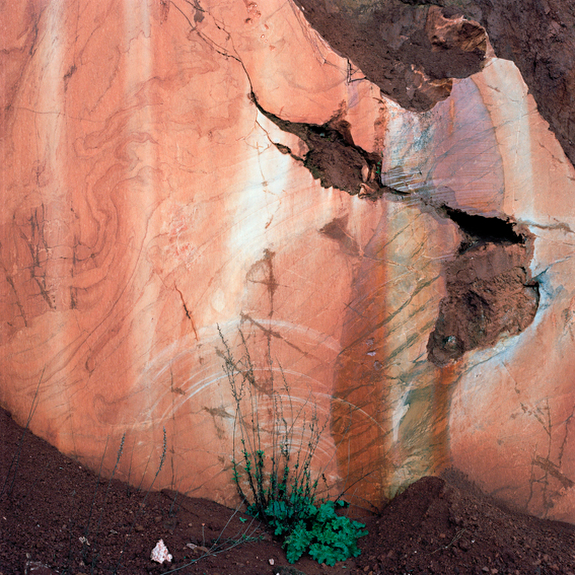 Open Space Office was shot in Portugal over a three-year period and represents a transformed landscape that portrays the existence of Man as a constructive, reconstructive and contemplative being. The landscape appears completely and irreversibly transformed and it was this transformation that caught my eye and fueled my interest in conducting this project, basing it on this very landscape.
The work presented aims to portray a reality that suffers an ongoing daily process of rapid transformation. Therefore the pictures show a temporary reality inserted in a natural landscape undergoing progressive transmutation. They are unique and imposing spaces with a undeniable visual impact which bestow on the images a strong formal and plastic content. I would like to emphasize that these were the aspects I concentrated on and attempted to visually portray the best that this intervention could present to the eye, both in relation to the formal configuration and in relation to the chromatic and lighting harmony that characterize these spaces that create a unique environment. In this way, we can behold a dialogue between Nature and Man's action, between harmony in a texturized cutting and what develops in it, what involves and transforms it, as is particularly visible in the first images of this series, that portrays the idea of an organic whole.
I find it difficult to transmit on film the personal experience and all that one feels and observes at these immense and torn sites, where silence is felt in an unnatural and intimidating way. It is a well-known fact that an image cannot replace reality. That is why I chose to include parts of a hidden horizon or an incomplete landscape, in this way suggesting a different perspective, since the proximity to these sites which grow in the opposite direction to what is normal, are usually unobserved by the spectator — almost giving them the chance to rebuild them.
— Tito Mouraz, Porto, Portugal