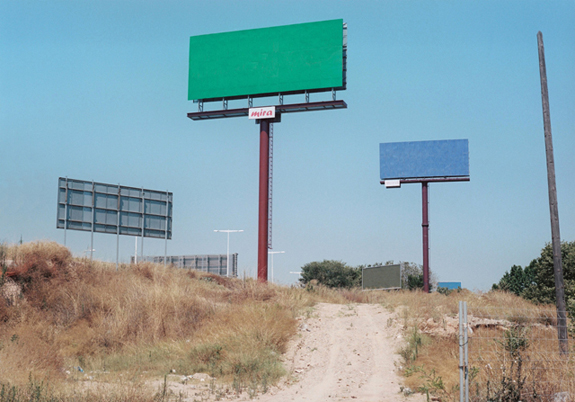 These are extracts from my ongoing project Out Here, In There, which comes up from the observation of several suburban spaces, extending from locations in Spain to France.
I realised wherever I go out with my camera I am always focusing on the peripheries, the spaces that are unstable and most dynamic ones at the same time.
Being fascinated with the interaction between the constructed and the natural world and how that affects the way people move within it, I try to examine architecture, people, nature and their mutual interactions within this project.
I feel kind of an urge to record environment changes, suburban expansion, desolated and industrial spaces, waste grounds, man-altered landscapes and non-places. As if it suddenly mattered to take possession of such territories and witness the layers of change occurring in my urban reality.
— Asia Chmielewska, Paris