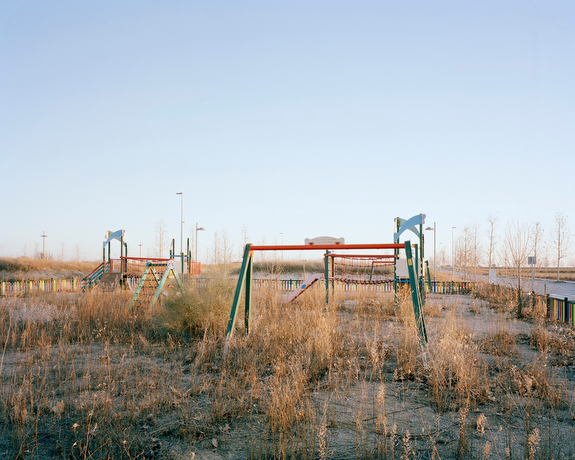 In 2008, the credit crunch in Spanish banks caused the property bubble to burst.
Tens of thousands of unsold apartments and development sites have turned into new ghost towns around Madrid. The fantasies developers used to project onto these semi-arid landscapes now seem outdated. These towns have been suddenly demoted to ruin status, and evoke a future devoid of any prospects. 
The important point here is to remain focused on the ordinariness of things — open to the very ugliness of buildings and soiled nature, which develop their own visual uniqueness — as if apportioning praise and turning it into unreal beauty.
— Jürgen Nefzger, Nice, France