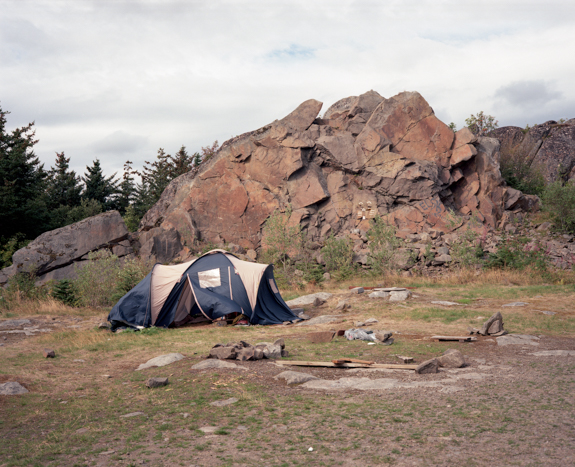 A road trip along the Norwegian part of the E10, also known as "Kong Olav Vs Vei" is 397 kilometers. It is one of those places where the human alteration of the landscape is still weak as compared to other European countries, yet ever present.
With the road as a metaphor for journey and experience, I photographed places in which people appear at most marginally as part of the landscape.
Though retaining two distinct series, I decided to mix color and black and white stills to be independent from the specific language.
 
The E10 is the northernmost European road and connects Luleå in Sweden to Å i Lofoten in Norway. By means of several kilometers of tunnels and bridges the road lets one travel by car to the most remote areas of Lofoten islands without need of ferries. The Lofoten islands are like an extension of the continent by which one can get a privileged view of it. A bit like separating from something to be able to better see it.
— Sergio Figliolia, Rome, Italy