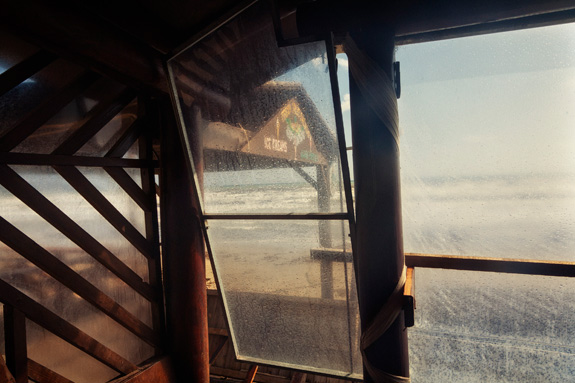 My project Off Season is a photographic pursuit which aims at the discovery of visual appeal in a battered space of a cheap and vulgar seasonality. The place under scrutiny is the infamous tourist resort of Laganas in my native island Zakynthos, Greece, in the period of its absolute abandonment during the winter months.
The place has been "developed" in the recent years — the word "developed" is on overstatement — in an erratic, kitsch and casual way as to be harmonized with the low-class tourist wave that floods the resort during the summer.
In the winter, when the wave withdraws, the natural and built landscape that is being unveiled looks even more depressing and wrecked. And yet on this abandoned and battered place, the discerning and empathetic eye can still uncover some nuggets of vernacular appeal and visual character.
This project reconfirms my belief in the power of photography to make magical even the ugliest and most dreary place.
— Zisis Kardianos, Zakynthos, Greece