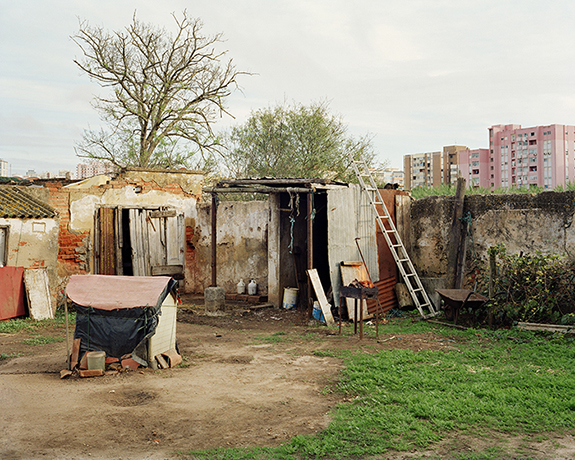 The MAP 454 project was designed based on the hypothesis that photography produce micro stories that can provide readings on global phenomena, including a critical reading of the idea of the contemporary landscape.
The initial premise was that within the limits of topographic map 454 of the Cartographic Army Services it would be possible to identify sites with specific geographical features which had in common the possibility of a reflection and a look at the phenomena of land occupation, urban sprawl and the resulting consequences on the landscape.
That map is bordered to the north by the A2 motorway, to the west by the village of Quinta do Conde and other neighboring localities, to the east the area between Palmela and Setúbal and to the south by the Serra da Arrábida.
From this initial idea, the MAP 454, I have so far produced three works: AUGI 12 ( 2012) which focuses on one of the existing illegal settlements in the area, The Moor – Várzea ( 2012/2013 ) a reflection that aims to highlight the relations between rural and urban world in the floodplain of Setúbal and Suburban Gardens – Nas Hortas (2013/2014), which deals with the phenomenon of suburban gardens and its impact on the landscape.
— Fernando Brito, Vila Fresca Azeitão, Portugal