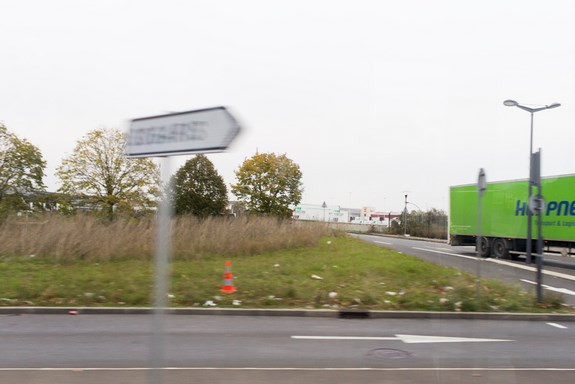 The T7 line connects Villejuif to Athis Mons and carries about 30,000 people a day. The French landscape that flows beyond the windows marks the daily life of its people and determines its rhythm.
The succession of images during the route create a constantly moving urban landscape, whose outlines are not well defined.
Our sight — and therefore the camera — captures everything that appears in front of us without the time to provide a selection. It's not the aesthetic beauty of the place that moves us, rather it's the several sets that appear and disappear by simply leaving elusive, yet recognizable tracks — since they belong to our visual and mental knowledge.
Roads, parking lots, malls, offices, hotels, work and leisure places impose themselves in what seems at first an insignificant scene, giving life to a sort of game in which one tries to put together the several visual pieces of a story that repeats itself but which constantly changes at the same time.
— Roberto Bianchi, Sanremo, Italy