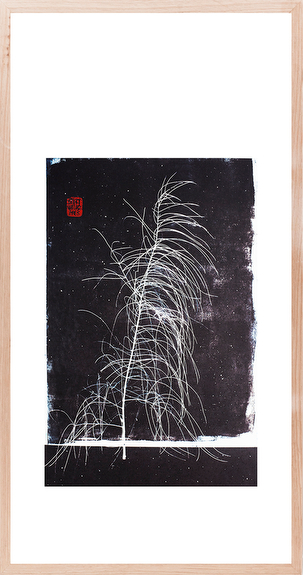 I was asked to participate in a group show for emerging photographic artists in Melbourne, Australia. The working title for the show was: In Flux. I have included the conceptual brief below:
With a focus on calm states and the notion of being in flux this exhibition will involve work that allows for meditation and melancholy, a patient and experiential based collection that will encourage visitors to linger in the sensations of each work. The exhibition will give attention to water, movement, the notion of being fluid and the importance of breath.
I'm the House-Dude. The Stay-At-Home Dad. These days jumping in the car with a 3 year old and a bag full of camera gear isn't the easiest thing in the world to do. Kiss goodbye to any thoughts of quiet artistic pursuits. So these works were made with found materials and in still life tradition, assembled on the kitchen table close to the TV and Peppa Pig.
The initial interest for me within the In Flux theme was the depiction of "stillness" in a landscape context.
Ikebana, Sumi-e ink painting and turn of the century portraiture were the main influences. I was also interested in the traditional presentation of Chinese scroll paintings and the tokonoma viewing space.
These works continue my fascination for landscape. They remind that geology and flora are In constant evolutionary Flux.
Cultural shifts add to the Flux with the tree pictured (with needle like leaves) known by indigenous people as the Wayetuk or Gneering tree and most recently as the Drooping She-oak.
These images are for me unexpectedly autobiographical and simply represent that quiet space, somewhere away from Peppa Pig.
— Mat Hughes, Melbourne, Australia