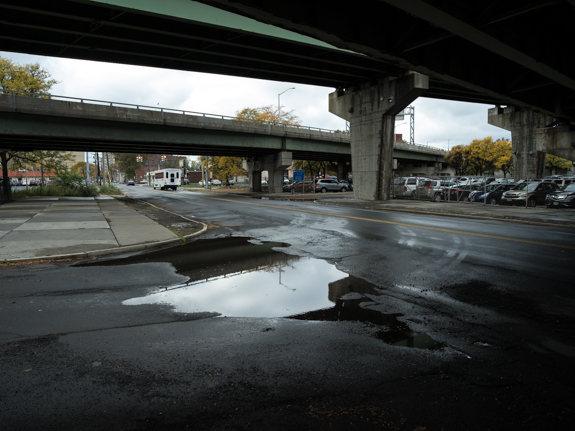 On November 19, 2010, I created New Landscape Photography. A lot has changed since then. I have gone from publishing one image by each artist to featuring three, which I think gives a much fuller introduction to the work. I continue to ask artists to share statements. The blog has become an archive of over 500 statements — and of course, hundreds more images.
I recently decided to invite artists to resubmit work a year after they've been featured on the blog. There are many people whose work I published four or five years ago who are now on to new and interesting projects.
In addition to the blog, I created a Facebook group of the same name. It now has almost 2,800 members and is a lively forum for sharing work and ideas.
I've always enjoyed the blog's international flavor, but I am starting a local photography project: to document the billion-dollar renovation in Syracuse of Interstate 81, one of our central highways. This is a group project and is online at Picture81.org. We will share work on Facebook as we develop our individual projects. Later we will approach local galleries and museums about exhibiting the pictures.
This blog would not be possible without the participation of hundreds of artists. Thank you so much! Your enthusiasm and images have lifted my spirits for six years and I hope that will continue for at least another six — in some format or other.
— Willson Cummer, Syracuse, New York