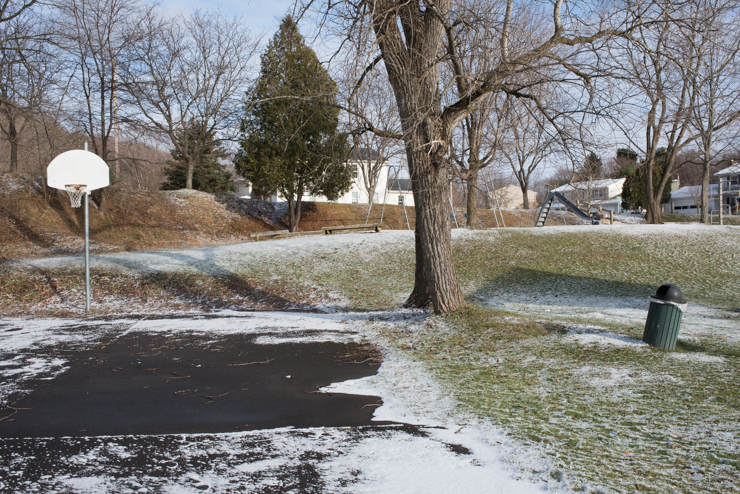 I'm a person who keeps cars long after the repeated repairs make it worthwhile. So it's no surprise that I held onto the original design for this blog for more than six years. The theme was called Neutra. I loved its simplicity and clarity. The problem was that whomever designed Neutra decided to give up on it after about three months. So there were never any updates — not even accommodations for cell phones.
These days most people look at New Landscape Photography on their phones, according to the analytics I have. So it was critical that I adopt a responsive theme, which would adjust to phones. A particular frustration for me was the difficulty of reading the artist statements on a phone. I believe that the artist statements complement the work and add to a viewer's appreciation of it. (Some disagree with me, saying that work should always speak for itself, alone — but that's a topic for another blog post.)
For the last couple of years I've been looking around for a better theme and couldn't find one I liked. Finally I checked out WordPress's theme called 2017, which was released — surprise, surprise — just this year. I really like it, and have changed the blog over to it.
There are some big changes: the picture window has grown from 575 pixels wide to 740. That means that, depending on the proportions of the image, the photographs will be about two-thirds larger in area. The first image published at this larger size is my own picture of a small park across the street from my home. It's part of the From My Front Door project, in which I took Henry David Thoreau's approach to Walden and applied it my immediate neighborhood, using a camera instead of a pen.
Another change is that I dropped the right column, which had my picture, a search box, an email-signup box and an enormous list of all the artists I had featured. (Confession: I stopped keeping that list up after it grew over 300 names and someone chided me for its being unwieldy). I put my picture on the contact page, along with the email sign-up box. I dropped the list of 300 artists, and I'm working on getting a menu link to a search box (help, please!).
Things that won't change: my commitment to sharing the work of exciting photographers, many of whom are emerging and early-career. I'm also determined to make the blog more international. I have so much enjoyed getting to know artists from Europe and the US, but I want to add more work from people in Africa, Asia and South America.
I continue to run a Facebook group that is also called New Landscape Photography. It has over 3,000 members and is an active site of discussion, picture-sharing and questions. I lightly curate the group, tossing out postcard scenics, pretty sunsets and the like. Watermarks are also not allowed. It's a very collegial and polite group, which I am determined to maintain as it grows.
The transition to the new theme may be rocky. Please let me know if you encounter any troubles. Thanks for your readership and support over these past six years. It has meant the world to me. And let me know if there's someone's work you think I should publish.
— Willson Cummer, Fayetteville, New York, USA