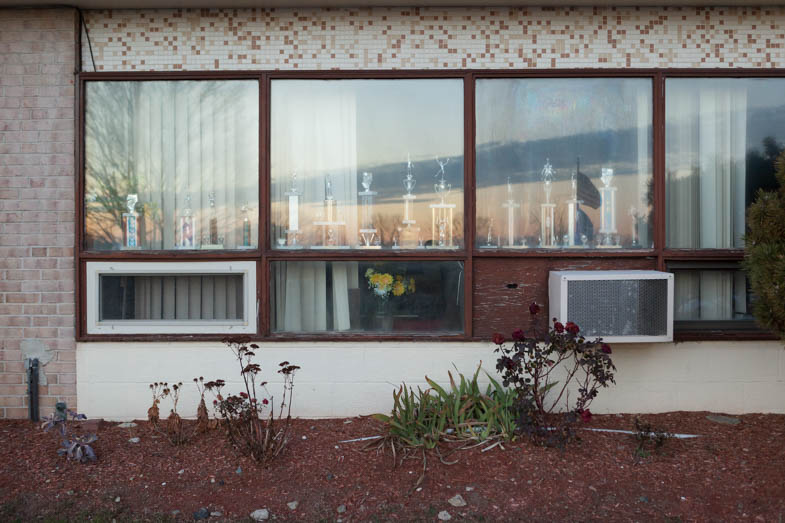 This Must Be the Place is a critical and curious response to being submerged in a new culture, an attempt to find my place in new surroundings. Recently having moved to Boston, I was struck by the obvious differences between my homeland of Greece and the U.S.
Exploring the area that I now call home, walking around the neighborhood and the diverse cityscapes, I turn my attention to matters overlooked to me, fragments of working class suburbia that would seem normal to Americans but seem odd through my eyes, like empty driveways and cluttered backyards.
Through these images I address longing: I'm looking in, peeking out to the other side, dreaming of the possible future. There is always an element that leads you in; a hope that dreams will be fulfilled, that stability will prevail, that this sense of loneliness and seclusion will fade away.
— Yorgos Efthymiadis, Somerville, Massachusetts, USA