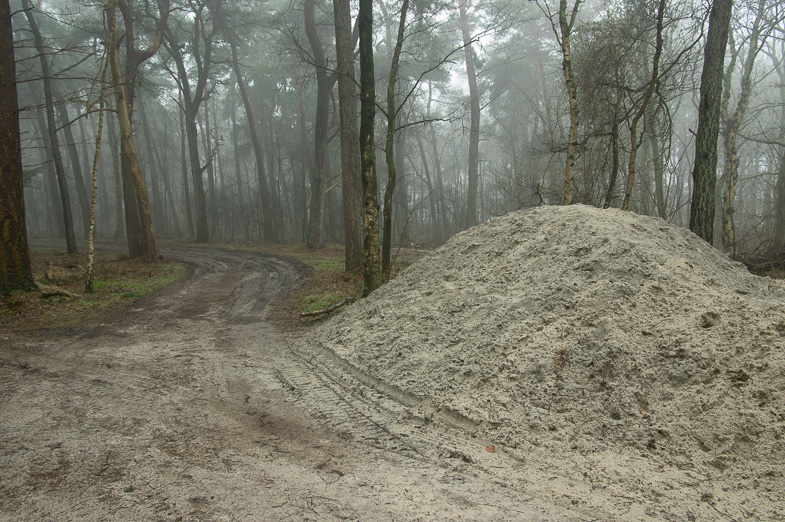 Morningwalks
An important theme for me is to visualize a walk, or more precisely the feeling of a walk. This can be a stroll on a sunny afternoon or a walk of several days or even weeks. I have a preoccupation with empty zones like plains. It is there that you really have to take a close look at the details in order to see some differences in the landscape.
For three years almost every morning I made a walk in the forest close to my home — as a contrast to travels far away where I seek adventure and the extraordinary.
In this case the repetition of every day the same forest sharpened my eyes to the small changes of day to day. The forest turned out to be full of surprises. A rain trail dried up, branches like broken wings after the storm on the path or that one ray of sunlight that warms up a tree. The forest is a living entity and occasionally shows its wrinkles. Signs that are sometimes caused by weather, sometimes by man, evoke questions, challenge my imagination and make me wonder.
— Roelant Meijer, Utrecht, Netherlands