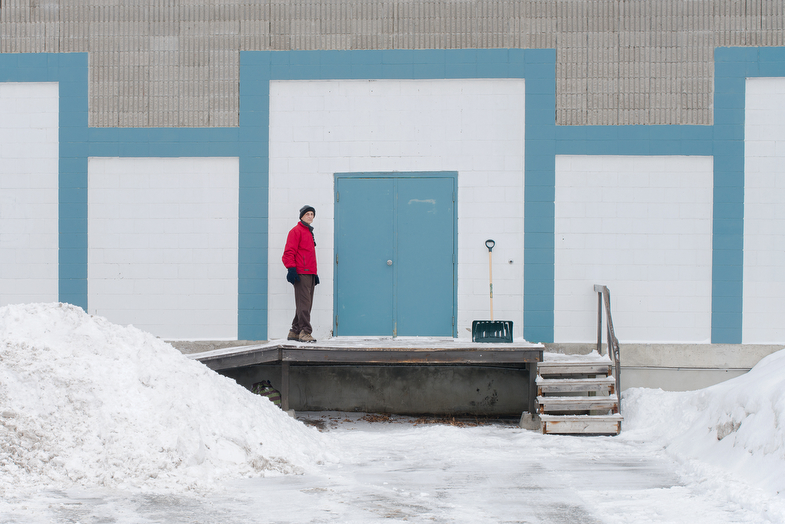 I am interested in observing changes in the constantly-evolving cities and documenting those aspects which might change its purpose, form, meaning or become no more than a memory.
I am curious how we interact, use and shape our surroundings and how the surroundings are shaped for us. When photographing the city I am looking for manifestations of socio-economic forces, which shaped the built environment I am currently documenting.
I moved to Ottawa from Aberdeen, Scotland in 2016 and as previously I am using photography to discover, understand and document my new home. Since my arrival from Scotland I try to decode the new reality I am surrounded by and learn its semiotics.
The range of topics that I regard as noteworthy is broad and eclectic and winter is one of them. I am continuing to document this season not for its so-called picturesque quality but for its transformative force and ability to repurpose the landscape.
Harsh and snowy winter is inseparable from life in Canada but global warming might change that so I want to have a record of the current state. I am not looking for the sublime as the 19-century Romantic artist would — however it is interesting to see how bleak can be perceived as such if we forget about the wider context and frankly, thanks to the technological advances, most of us can afford to do so.
Apart from photographing in frigid conditions, I am also working on documentation of Ottawa's waterways and other aspects of its urban environment with the hope of creating a more comprehensive body of work about this city.
— Blazej Marczak, Ottawa, Canada