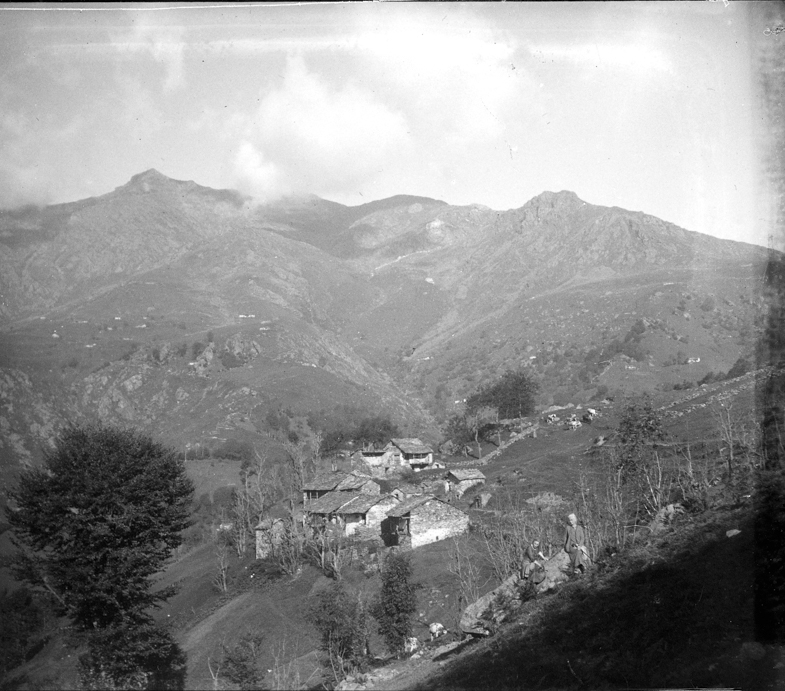 Visions of Collapsing Memories is an exploration of a mountain and its time. I felt it necessary to document not the causes of the depopulation of the mountain but its less obvious consequences in the short term.

Starting from the houses that collapse as metaphors of memories that slowly fade over time, I began to photograph the ruins scattered in the mountain landscape, small ramparts that still resist, as if the effort spent in building them was a glue against the relentless time.

At the same time as I was wandering in the mountains, in an old uninhabited house like the ones I was photographing, negatives on glass sheets dating back to the early 1900s were found, almost as if destiny wanted to bring together the modern and the ancient: and so within my research, a brief dialogue was born with an unknown ancient photographer, in which some photographs were reflected exactly: close in space, far in time.


I have always loved to walk and look for time in things; to allow my state of mind to dialogue with light and space, to give voice to those things that no longer have a voice because no one listens to them.
— Federico Aimar, Castellamonte, Italy