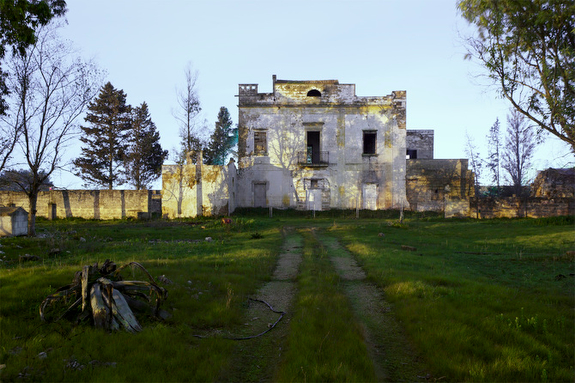 Ballad for a Culturally Modified Land
Tracts of land. Fields that make one lose track of space. Dense vegetation woven to itself. Contexts in which nature is the master of all. It constructs scenarios and builds its own facilities as part essential and primary.


Reversed balances. Countries in the countries.


Where the force of nature creeps into crevices and manmade walls. Live. Taking over. Returning to its natural order. Evolution.


The day gives way to night. The darkness as the light. Alienation.

The shadows are getting longer. The noises dilate and become distant or stronger and more defined. The air numbs and lowers. Sparkling and shining new light.
— Giuseppe Mileti, Apulia, Lecce, Italy