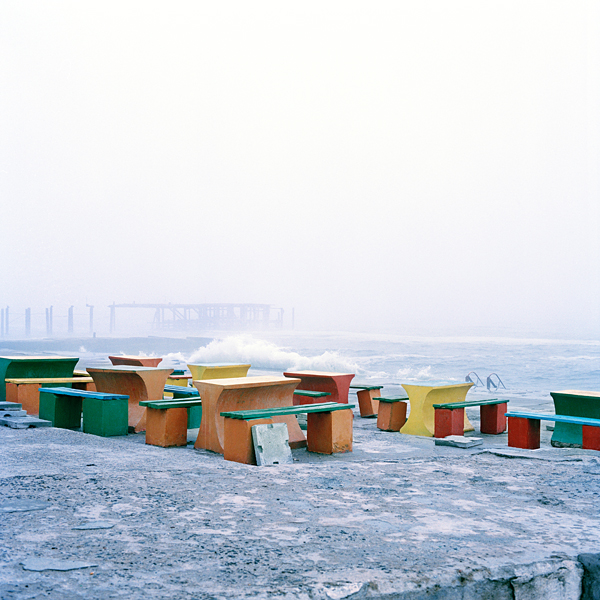 From Odessa to Kertch, on the shore sides of the Baltic Sea, from sea to earth, in Jurmala or the Tallinn suburbs, Melanie Bahuon carries a unique eye which questions the wonders and the finiteness of the world.
Her eye, looking "a little beyond the horizon", at the tips of unnamed territories or in the depths of hostile seas, travels across the universe and its elements, scattered by discrete human traces.
Naming neither the lands nor the shores, Melanie's eye wanders in the vastness, reuniting the antipodes and takes us on a mind journey tinted with melancholy.
What is it to guess beyond the perspective and the textures?
In a colourful and poetic mastering of the medium format Melanie Bahuon is humbly questioning planet earth, and beyond, mankind.
— Arnaud de La Bouillerie