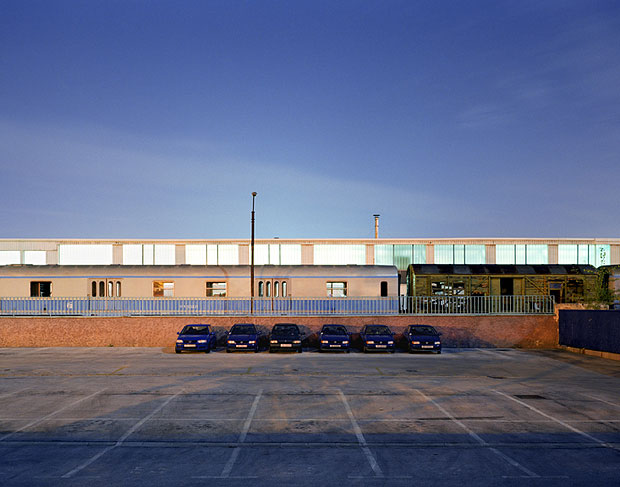 Patrick Shanahan's photographs of Britain and Europe investigate the contemporary cultural landscape, offering a seductive and unsettling re-imaging of modern urban environments.
Making full use of the scenographic, artificial aspects of large-scale photography, Patrick produces topographic images that are close to the kinds of minimalism found in painting and sculpture.
His largely unpopulated compositions are subjected to a pristine finish and treatment of light, colour and space that help to establish a tension between a real and constructed landscape – a landscape in which the distinction between reality and imagination seems to blur and we are left with a peculiar sense of spatial estrangement.
— Patrick Shanahan