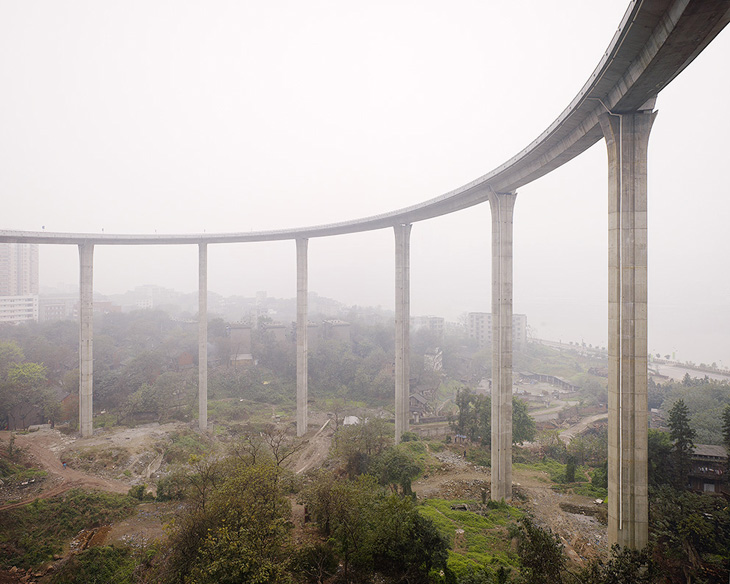 City of Ambition is a series of citycapes from Chongqing, one of the largest cities in the world. My images reflect the sheer dimensions of the place. Like most of my work this project has autobiographic roots: I got to know the city through my in-laws, who live there. The people of Chongqing are very eager to show the world and their sister cities in China who they are. Together with the booming economy, this leads to an explosion in city development.
I am mostly interested in the outskirts, where the city can't really be seen, but rather sensed. Also construction sites and places of change are of interest to me. They show us metaphorical facets of the huge changes taking place in contemporary China.
Astonishingly, Chongqing is an unknown place for most people in the western world. The city is located in Southwest China's region of Sichuan and was the capital of China during World War II. The municipality is populated by approximately 32 million people.
— Ferit Kuyas