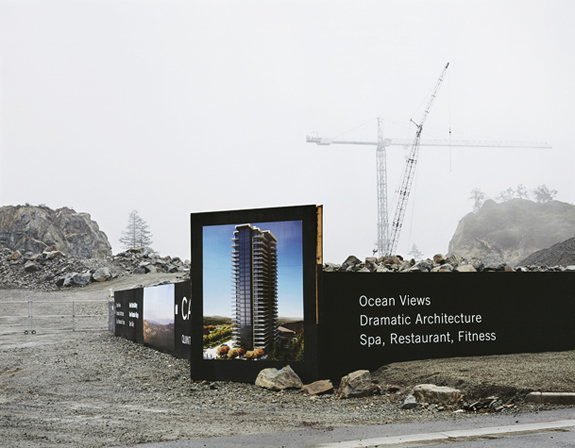 www.DavidPollockPhotography.com
These large-format photographs were made during 2008 – 2009 on South Vancouver Island, on Canada's West Coast. This area has seen a shift from a resource-based economy of logging, fishing and in its distant past whaling and seal hunting, to primarily one of tourism.
I photographed the everyday world of this environment with an acknowledgement of this history. I present the murals, cruise ships, recreation vehicles, ocean-view property and other subjects as a means to explore ideas that are concerned with our perceptions of nature.
I perceive our relationship to the natural world as one that is mediated by romantic ideals of beauty and harmony. Our representations of nature can be seen as attempts to frame the chaos of the natural world within the markers of familiar cultural symbols. We are all tourists in the contemporary landscape.
— David Pollock