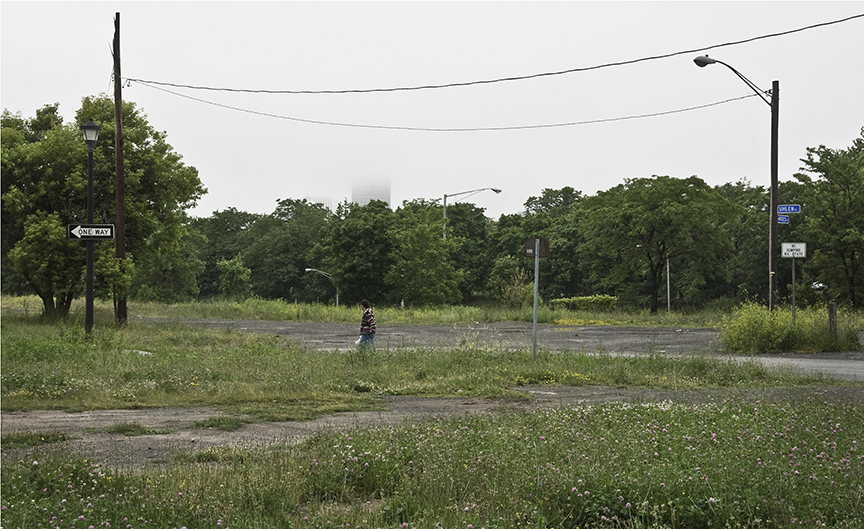 My body of work, Rochester, began as an exploration of street photography in the digital age. Building on the genre's tradition and mantra of the "decisive moment," as well as considering contemporary photographic practices that incorporate digital technology, these photographs could be considered "constructed moments."
I photograph the landscapes and city scenes that surround me, and by compositing together multiple frames from the scenes I photograph, I create fictional narratives of the everyday. I often look towards mid-century street photography as well as pre-modern landscape painting to inform my own work.
Often when I'm out shooting I search for imagery that resembles common motifs in those types of pictures. I see it as a way of carrying on a type of conversation with artists of the past, the subject being the myth and mundane of the life that surrounds us, and the character of the environments we live in.
— Greg Jones