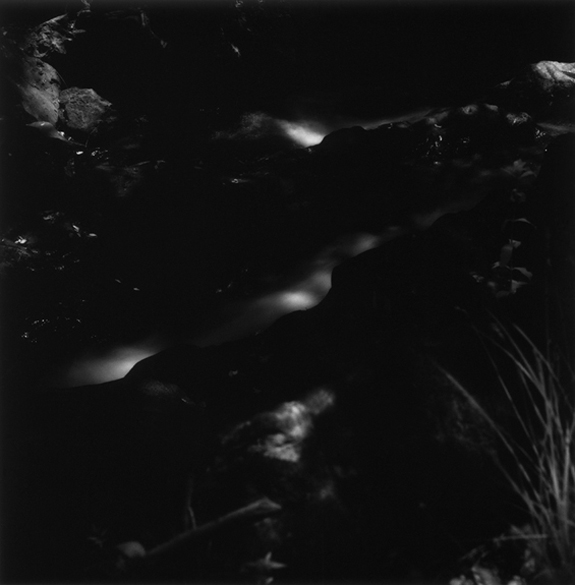 I am drawn to desolate land and seascapes. For me, making images is a meditation of sorts, a search for truth. While I am intrigued by the formal qualities of the areas I photograph, there's something about shooting in the land and sea that releases my innermost thoughts and somehow transfers them to my photographs.
In this digital world, I remain a purist. I shoot black & white film and print my images in my darkroom. I primarily shoot infrared; I appreciate the way it appears to turn the world inside out, as well as expose what the naked eye cannot see.
Point Lobos & Beyond began in May 2010, when I made images in California for the first time. During that trip, I learned that I could stay at Bodie House. That moment changed my life, photographically speaking.
Since my early days of photography, I had dreamed about shooting in Carmel, specifically at Point Lobos, where the masters who inspired me did. I spent two days there, photographing and immersing myself in everything Weston. I even got to go in Edward/Kim's darkroom.
As I was shooting in Point Lobos, I could almost feel the spirit of Edward Weston guiding me, and I suddenly realized that I had found the place that I truly connected with. Making photographs there had a profound effect on me and changed who I was as a photographer.
In spite of the fact that I was drawn to Point Lobos by Edward Weston's images, my images are about my spiritual journey. This body of work is ongoing and I'm still not entirely sure where it will take me.
At this point, the images are about exploring Point Lobos, and other areas in Northern/Central California, from the ground on up and beginning to understand what it is that I have always been looking for.
My search for answers continues. I recently returned to Point Lobos and am just in the early stages of printing the new images. My concept will continue to grow and take shape as I learn more about these images during the printing process
— Kimberly J. Schneider, New York City