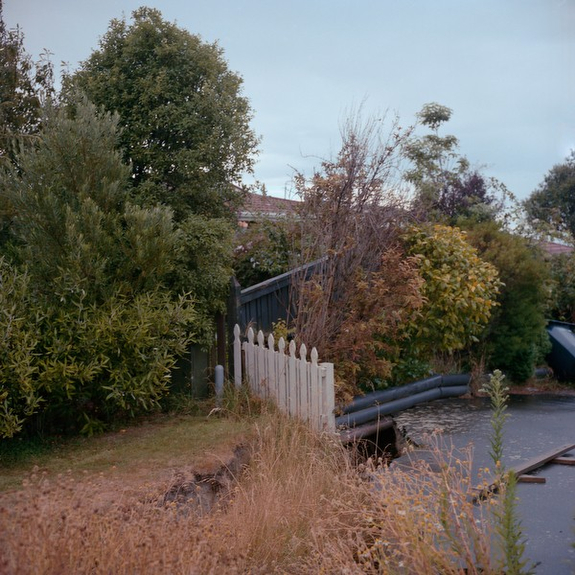 Again and Again is a book project photographed from January to April of 2012 in Christchurch, New Zealand. The book takes viewers on a wandering path exploring the neighborhoods and encountering the people of Christchurch. At the time, the area is still encountering near-daily tremors a year after a significant earthquake and severe aftershocks destroyed much of the central city and numerous homes in the coastal suburbs.
I lived in Christchurch for about half of 2004, and my favorite spot to watch the sun rise, a cliff top spot in a suburb called Sumner, fell into the sea with the earthquakes. The beauty of the spot never left me and I had dreamed of one day going back with family and loved ones to show them the spot, but it's not there anymore.
The resulting project is a study that was born out of a desire to explore the impermanence of place and how we cope with, or are affected by constant change and uncertainty. Christchurch is well known by its nickname "The Garden City," and although there wasn't much infrastructure being rebuilt yet when I was there, the land had already started to sprout anew in both new and expected places.
— Peter Hoffman, Chicago, Illinois, USA