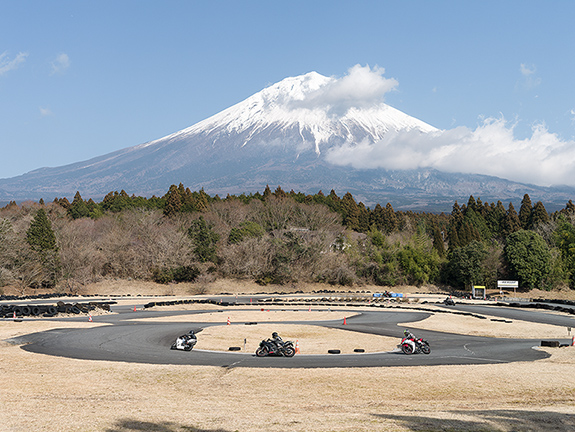 These photographs, from a series titled Thirty-Six Views of Mount Fuji, are inspired by Katsushika Hokusai's famous set of woodcuts of the same name.
Hokusai's woodcuts are part of a genre called ukiyo-e, which means "images from a floating world." They are clearly composed in different layers, letting Mount Fuji hover above or next to the world of humans. 
Often civilisation intrudes graphically into Fuji's sacred space. Trees or posts cut into the mountain's silhouette, house roofs and other constructions imitate its triangular profile.
Hokusai's prints share several elements with photographs: they represent fleeting moments while including indices of seasons, they create a memory of simple events and people's relationship with time is a major subject in the images.
This series is about time, moments, seasons, years, lifetimes.
— Raoul Ries, London