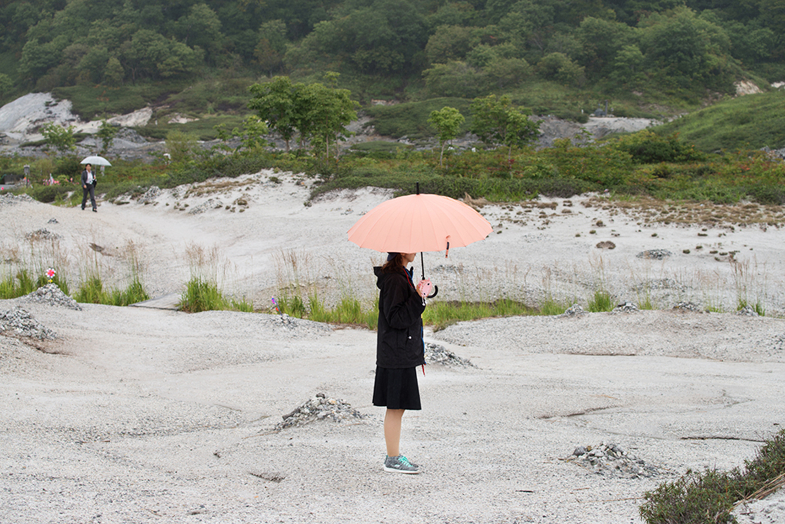 Shades of The Departed
On the afternoon of March 11th, 2011, a 9.0 magnitude earthquake — Japan's most powerful in recorded history — struck the Tohoku region near the northeast coast of Honshu. Tens of thousands of people lost their lives due to the tsunami triggered by the quake, and the exact number of the missing may never be known.
After visiting Iwate prefecture in June, on a photo assignment for The New York Times Magazine, I decided to extend my trip. I wanted to visit my great uncle, who lives in the small fishing town of Shimofuro in Aomori Prefecture to the north, and to stop at Osore-zan (Mt. Osore) along the way.
Mt. Osore is one of Japan's three holy mountains, and people believe that the dead go to this mountain (O-yama) to make their way to the afterlife. Since childhood, they have been told to stay away, for it is also believed that this active volcano marks the entrance to Hell; many live with an ingrained fear of it, even as adults. This is a place where people go to console the souls of the dead, especially those who died at an early age; some believe it to be the place where you can meet the souls of your departed ancestors and loved ones. Having seen the disaster areas in Iwate prefecture, I felt that I had cause to visit Mt. Osore.  
As I walked through a rocky stretch where a strong sulfurous odor hangs above the shoreline, I started hearing screeching noises in the distance that sounded like metal scraping on metal, "Skreeyk… skreeyk… skreeyk…"
— Takahiro Kaneyama, New York City