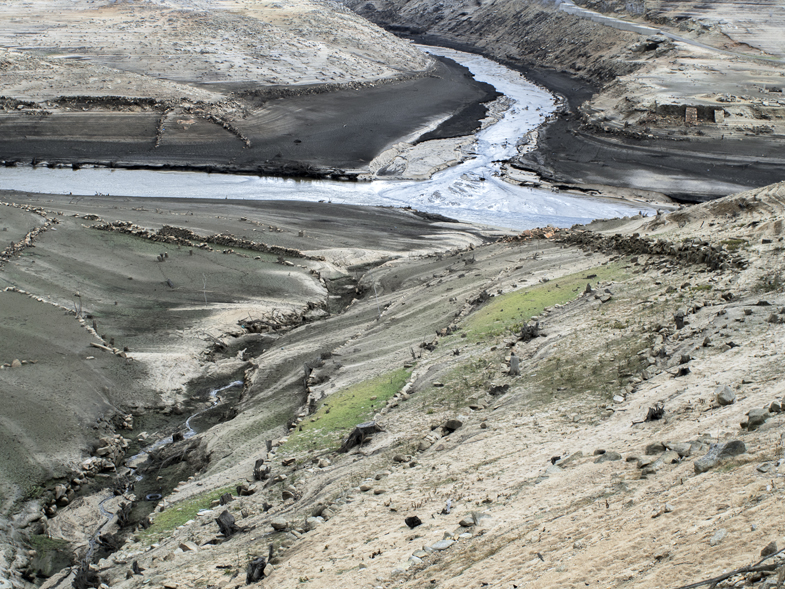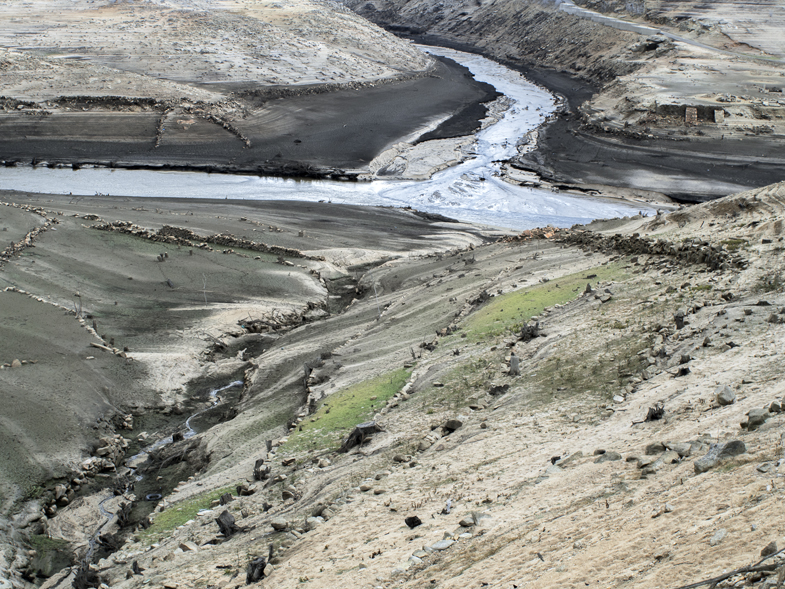 Ephemeral Landscape is focused on the reservoir created when the Lindoso dam was built, in which the waters reached farming fields and villages in both Portuguese and Spanish territory.

The word "ephemeral" embraces everything that is transient or of short duration. There are in nature ephemeral creatures whose existence lasts only a day. It was also nature that revealed the banks of the Lima River once forgotten, revealing the memories drowned under the cold and dark waters — that through photography became infinite and then disappeared again.
What caused this event was the extreme and unprecedented drought that took place in the Iberian Peninsula in the year 2017. Some say that it was the result of a one-off event, others show a certain concern. Be that as it may, there has been a manifestation of the climate changing that causes transformations in the landscape, shortening distances between countries and referring us to a global problem that knows no borders.
Spanish and Portuguese riverbanks appear side by side and witness the resurgence of this landscape with no sky, only with the dark blue of the water and the dry white of the banks of the river.
— João Pedro Machado, Portugal