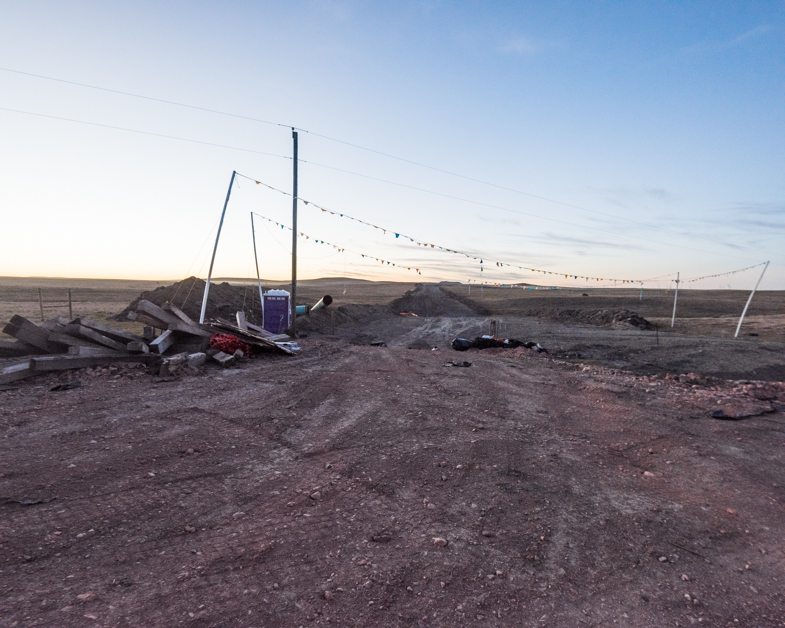 The construction of the Dakota Access Pipeline (DAPL) garnered national and international attention and consternation as a result of protests from members of the Standing Rock Sioux tribe and numerous Native and Non-Native supporters.
For individuals such as myself who grew up in a suburban environment, massive infrastructure projects such as the DAPL are abstractions. I benefit from the resources they transport and the costs of such delivery systems are born by others in far away places. As an increasing number of Americans locate to coastal settings, my own experience is shared by many.
Beginning in the fall of 2016 I followed the pipeline route in North Dakota and photographed the landscapes it traversed, creating a project I call Views from DAPL.
I wanted to see what construction looked like at the landscape-level and view the range and agricultural landscapes reshaped by its insertion. These landscapes aim to highlight what literally forms a backbone of our national landscape and economy.
Meghan Kirkwood, Moorhead, Minnesota, USA