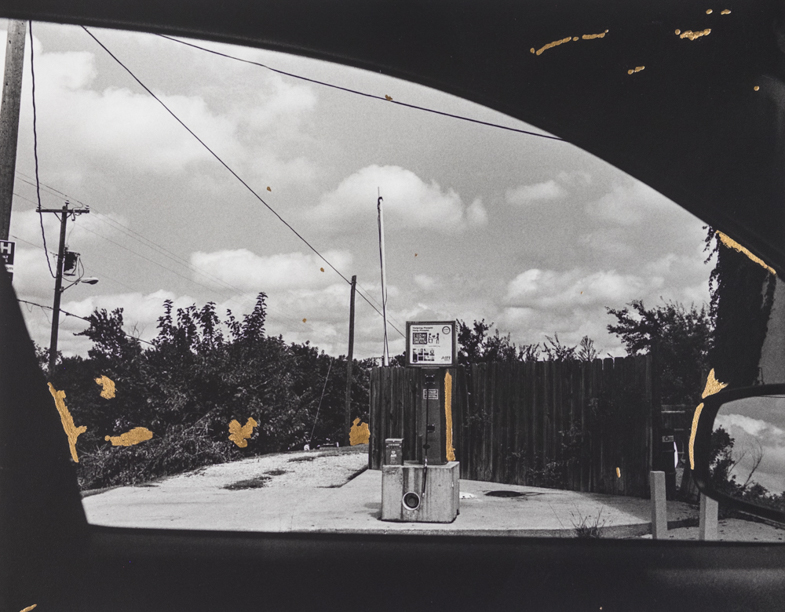 Flawed was born on the side of the road — a middle-aged road. It surveys the landscape, both physical and psychological, natural and man-made, large and small.
The road trips pictured here are an escape, a journey, a metaphor for life, a time for introspection. Speeding by some features, stopping to take a closer look at others. It considers and evaluates what it deems worthwhile and what was a mistake. (I obsess over my own shortcomings). Ultimately it concludes that the imperfections and flaws are where growth, strength, and beauty lay.
The flaws in these prints — characteristics of old film, old cameras, and the darkroom process (dusty negatives, light leaks, chemical stains, etc.) are spotted in gold. This act is inspired by the art of kintsugi in which broken ceramics are repaired with gold. Kintsugi philosophy recognizes brokenness as an opportunity for restoration, strength and beauty.
— Valerie Yaklin-Brown, Magnolia, Texas, USA