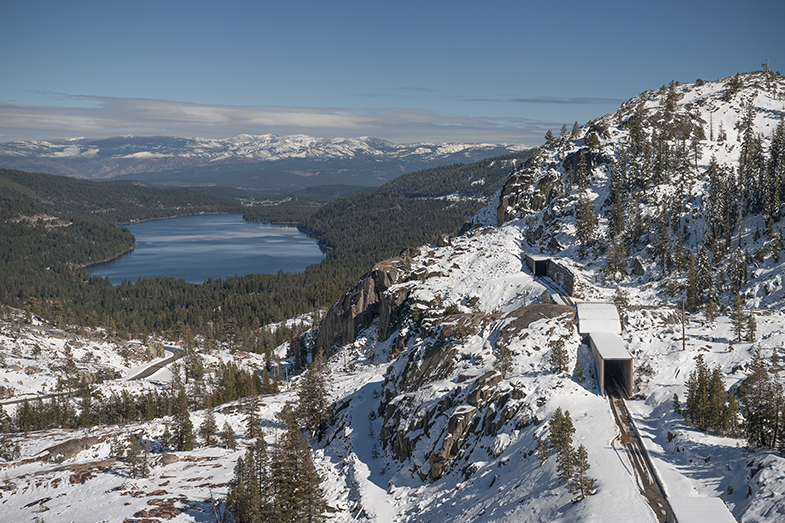 Contemporary Views Along the First Transcontinental Railroad
While construction of the Pacific Railroad ostensibly began during the Civil War, it was not until that great conflict was over that it really got rolling. In a race for government subsidies and land grants, the Central Pacific built eastward from Sacramento, California, while the Union Pacific built westward from Omaha, Nebraska. The two railroads met at Promontory Summit, just north of Great Salt Lake, Utah Territory, on May 10th 1869. It was a watershed moment.
I follow in the footsteps of photographers Alfred A. Hart and A. J. Russell who expertly recorded the construction of the road. But this is not a re-photography project—it is, rather, photography as archaeology. In making a comprehensive series of photographs along the original route, my goal is to give the viewer as strong of a connection as possible to this 19th century engineering marvel through the remaining visual evidence of the human-altered landscape. And while not visible, I also hope to evoke the various peoples involved with the railroad, as well as those affected by it.
— Richard Koenig,