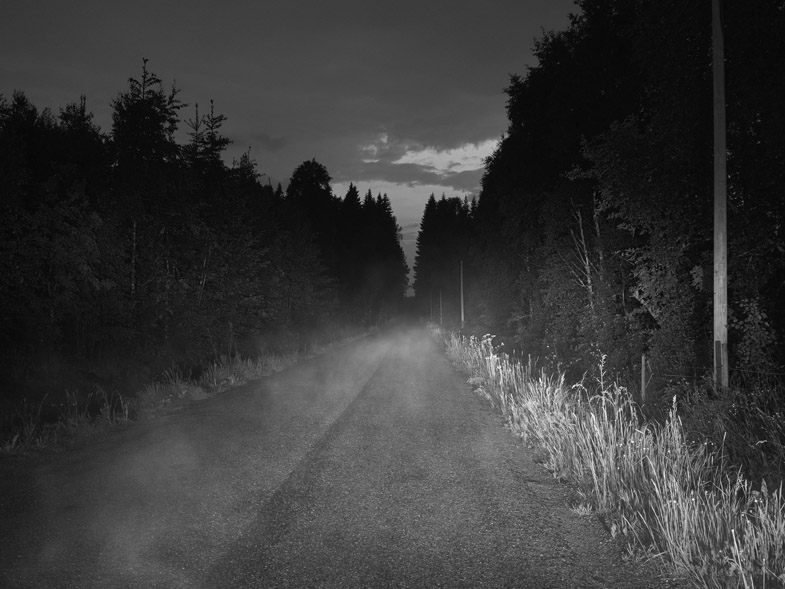 The images in my book Night Light are views of dormant small towns and communities during bright nights and dark days. A street lamp, an illuminated window, a neon sign or the light of a summer night sky that never completely fades out. And the opposite: the winter season, when the darkness is grafted onto days early.
Strolling around these night landscapes is a lonely walk. The empty streets, the deserted park benches, the parked cars, the silence, gives a sense that time has stopped, and that the surroundings await a new day's life and movement.
When you then look at the illuminated windows, the glimmer from TV screens, the silhouettes of people, you are reduced to a viewer, a statist, without a role and a reply. You are absorbed by the darkness, you become a shadow, a stranger. A moth searching for light in a landscape that, compared to the daytime, completely has changed character.
— Jan Töve, Hökerum, Sweden